September 30th – October 2nd  |  Long Beach, CA
Long Beach Convention Center
Get Your Tickets Today!
(best seating available to early ticket buyers)
PRIVATE LUNCH W/ SPEAKERS
PRIVATE LUNCH W/ SPEAKERS
3 DAY ACCESS
– SATURDAY, SEPT 25
– SUNDAY, SEPT 26
– FRIDAY, SEPT 24
[FRIDAY EXCLUSIVE TO CEO TICKET HOLDERS ONLY]
PRIVATE LUNCH W/ SPEAKERS
2 DAY ACCESS
– SATURDAY, SEPT 25
– SUNDAY, SEPT 26
PRIVATE LUNCH W/ SPEAKERS
2 DAY ACCESS
– SATURDAY, SEPT 25
– SUNDAY, SEPT 26
2 DAY ACCESS
– SATURDAY, SEPT 25
– SUNDAY, SEPT 26
Return policy: no refunds. only one name change allowed at least two week prior to the event's date.
QUITTER ONCE, QUITTER FOR LIFE
NOW AVAILABLE ON DRIVEN ACADEMY
ALL DRIVEN EVENT RECORDINGS
Every year at DRIVEN there is a lineup of world-class speakers hand picked by Albert Preciado.
CEO seats are extremely limited.*
Founder & CEO
Driven | The Mortgage Guys | Ambiance Realty
Founder and senior mortgage originator of The Mortgage Guys, Albert has been in the mortgage industry since 2005 and has worked with the most complex and challenging scenarios. Albert is a licensed mortgage originator, real estate broker and investor. Albert personally brought together all of these speakers as they have all gotten him to where he is today. Combining Sales, Marketing, Systems & Procedures and Training in to 4 of his companies.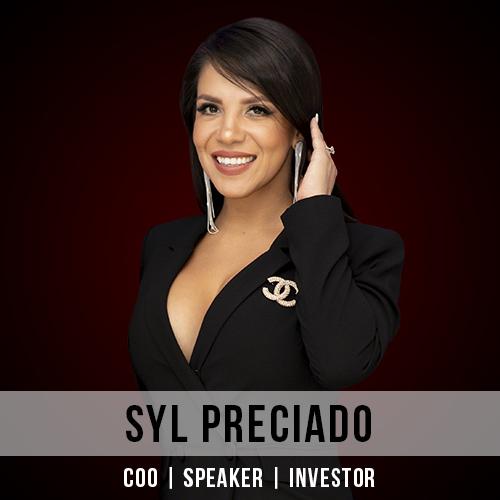 COO
Driven | The Mortgage Guys | Ambiance Realty
Silvia Preciado has been in the real estate industry for over 10 years and has focused her career on helping her clients find successful investment opportunities and dream homes. Silvia started her journey in real estate during the recession in 2008 when she met Albert and has ever since taken a big role in the development of her team at Ambiance Realty and The Mortgage Guys
Everything starts with a dream, we all have them. Question is: Will you do whatever it takes?
Dissolve fear, increase your belief in yourself, eliminate procrastination, and discover an overwhelming sense of purpose.
Top advice I can give you is NEVER QUIT! Because a quitter one time is a quitter for life.
WHAT PEOPLE SAY ABOUT DRIVEN
The Answers To Your Questions Are Just a Click Away
© 2020 DRIVEN Enterprises. All rights reserved.